Pokeland Tier List v5.9.0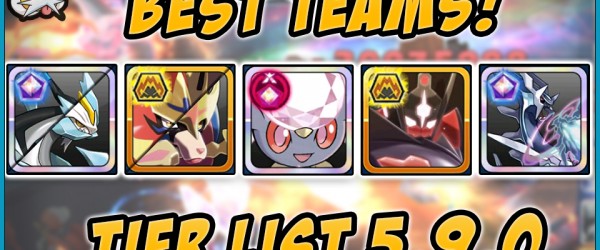 This is a Tier List about the best Pokémon and Teams in the update v5.9.0.
This Tier List applied to the english version of Pokeland Legends, the same logics might not apply to the other versions.
If you want to check an in-depth explanation of how these Teams work and are played, feel free to check this video:
SS
Resonance Black and White Kyurem
Commonly used Teammates: Mesprit, Kyogre
Overlord Sword and Shield
Commonly used Teammates: Cofagrigus, Crystal Onix, Overlord Giratina.
S+
Dynamax Resonance Diancie
Commonly used Teammates: Overlord Tapu Fini, Overlord Xerneas, Overlord Stakataka, Crystal Onix
S
Commonly used Teammates: Overlord Eon Duo, Earth Devil, Overlord Giratina
Commonly used Teammates: Cofagrigus, Overlord Giratina, Crystal Onix, Team Rocket Wobbuffet
Commonly used Teammates: Overlord Eon Duo
A+
Commonly used Teammates: Team Rocket Wobbufet, Crystal Onix, Cobalion, Overlord Eon Duo
Commonly used Teammates: Overlord Eon Duo, Earth Devil, Overlord Celebi
Commonly used Teammates: Overlord Tapu Fini, Overlord Xerneas, Overlord Stakataka, Crystal Onix
A
Commonly used Teammates: Overlord Eon Duo
Commonly used Teammates: Overlord Tapu Koko, Earth Devil
Commonly used Teammates: Overlord Eon Duo, Earth Devil, Overlord Celebi
A -
Commonly used Teammates: Ultra Sun Necrozma and Ultra Moon Necrozma