Resonance Pokémon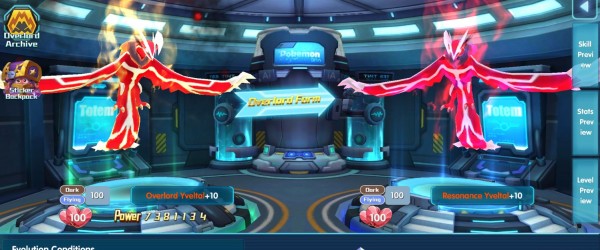 Resonance Pokémon are often the most powerful in the game, being an upgrade to the Overlord Pokémon.
These Pokémon have a red aura and their maximum Pokémon Level and Intimacy Level is 120!
One of the things that make these Pokémon So power is that they can unlock the Echo Power once they reach lvl110. Echo Power increases the damage that you deal by 50%, and also has other benefits. You can learn more about Echo Power here:
Without taking in consideration the Echo Power, the benefits of having a Resonance pokémon is that obviously they have more stats than the other pokémon because of reaching lvl120.
The requirements to transform a pokémon into a Resonance are the following:
Trainer Level 90
Pokémon Level 70
Intimacy 65
Fusion Level 30
Bond Level 100
All Resonance require 300 Resonance Crystals, and you also need the Overlord version of that Pokémon in order to get a Resonance.
Resonance Crystals are usually available in Events like the Happy Exchange.
You can see the usual Price of the Resonance Pokémon available here.