Overlord Pokémon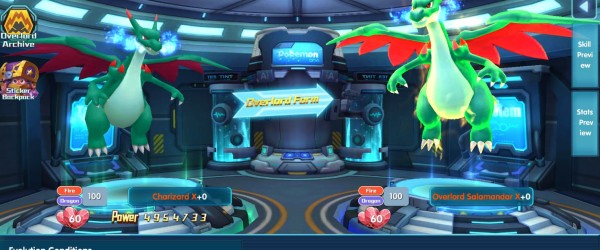 Overlord Pokémon are unlocked at lvl70 and are like an upgrade that you can do to your pokémon, increasing their size and adding a yellow aura.
The requirements to transform a pokémon into an Overlord are the following:
Pokémon Level - 70
Incimacy Level - 65
Fusion Level - 25
Pokémon needs to be Shiny
On top of this they also need Overlord Stickers. Most Overlords only require 200 Overlord Stickers, while Weather Buffers like Tapu Koko, Tapu Fini, Giratina, Stakataka and Tornadus require 300 Stickers. Overlord Pokémon are often more powerful than normal pokémon due to the better skills and Z-Skills that they have.
Overlord Stickers are usually available in Events like the Happy Exchange.
You can see the usual Price of the Overlord Pokémon available here.