Intimacy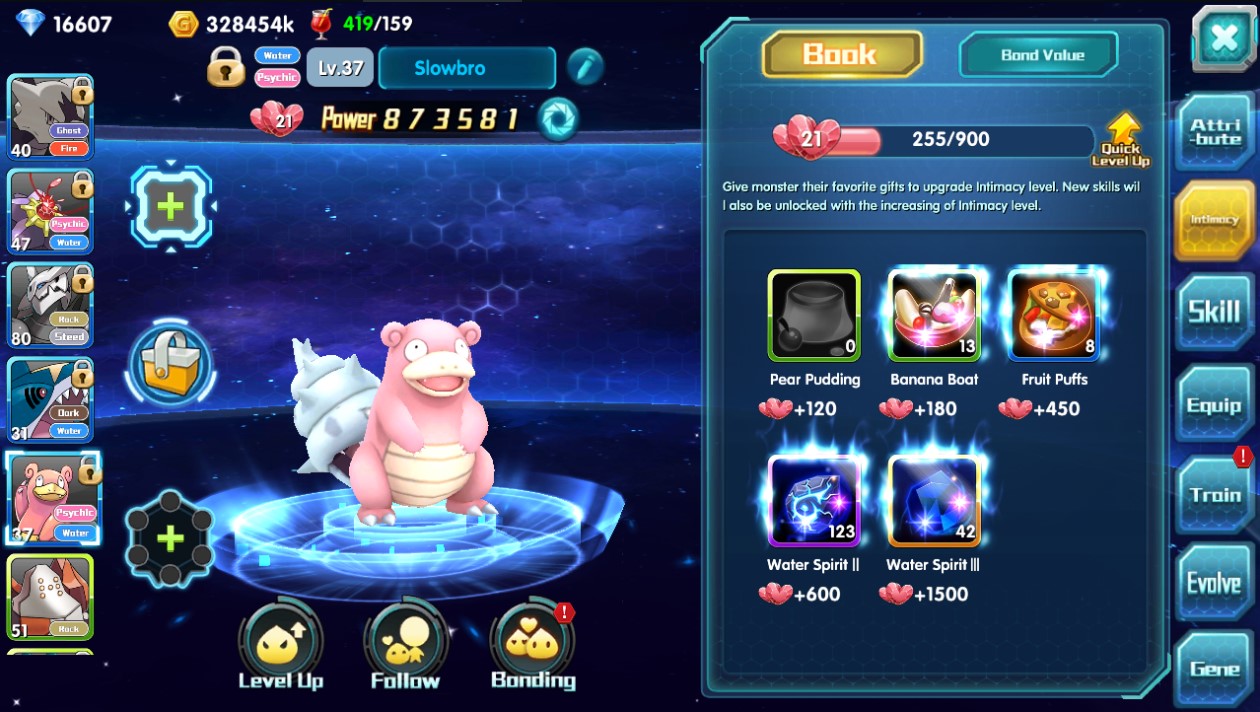 Intimacy is a way of powering up your pokémon that can be increased in multiple ways: leaving your pokémon at Home, or feeding them with specific items.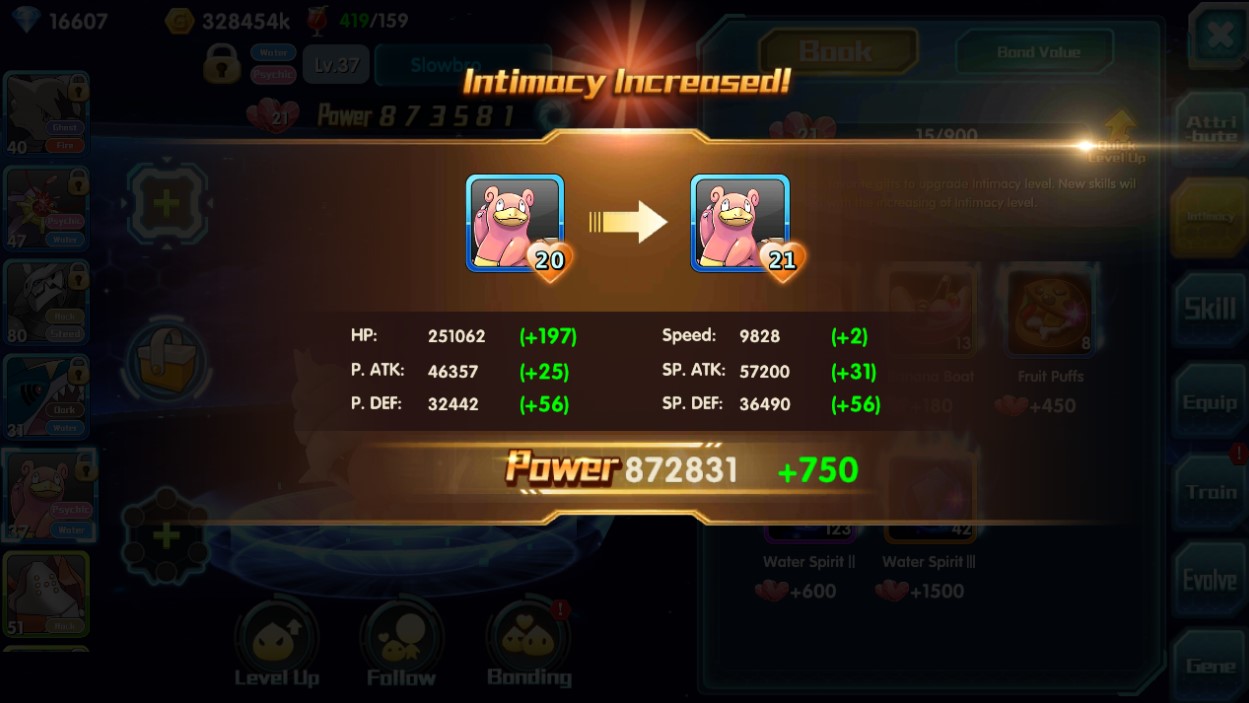 These items can be be obtained from multiple places, like raiding Normal or Elite Dungeons.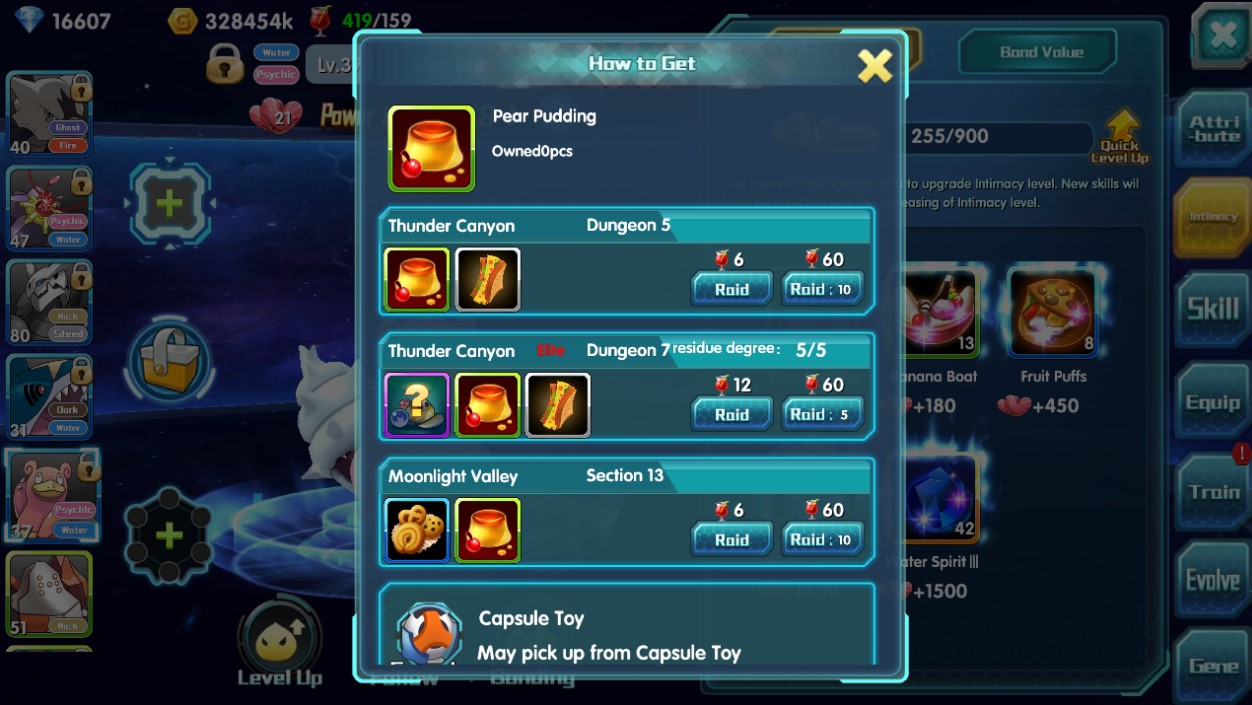 Intimacy level can go up to level 100, with the exception of Resonance Pokémon that can go up to level 120.