Accessories / Gear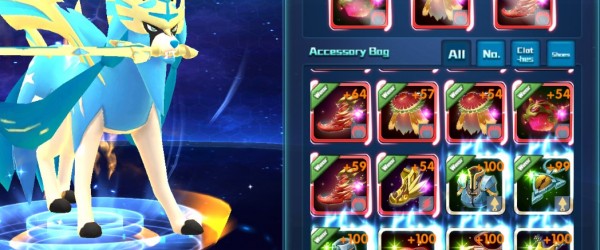 Accessory or Gear is unlocked at level 45 and it's one of the most important things in your Pokémon. Having the right Gear Set might be the difference between a win or a loss. Equipping an Accessory to your pokémon will increase his stats, and some even give you additional buffs when using 3 pieces of the same type of gear.
Here's all the different rarities of Accessory that you can obtain:
White
Green
Blue
Gold
Platinum
Cinnabar
The two main sources of obtaining Gear are usually Cross Server Team and World Series. This video teaches more about the basics on how to obtain some of this gear:
From White Gear to Platinum Gear, it should have the logics explained on the video above. You can always combine 5 pieces of the same rarity of gear in order to get 1 piece of a higher rarity gear.
Every Gear except Cinnabar, can be Fortified. Fortifying is a process where you can sacrifice some gear that you don't need in order to level up your main Gear up to level +100. Keeping in mind you can't fortify your gear to a level above your Character Level.
To know more about fortifying check this video:
You can also Refine your gear in order to get better stats that would suit your pokémon.
If you have VIP5, you can refine with Diamonds. Otherwise you need to sacrifice a Gear of the same rarity for each attempt of Refining your Gear.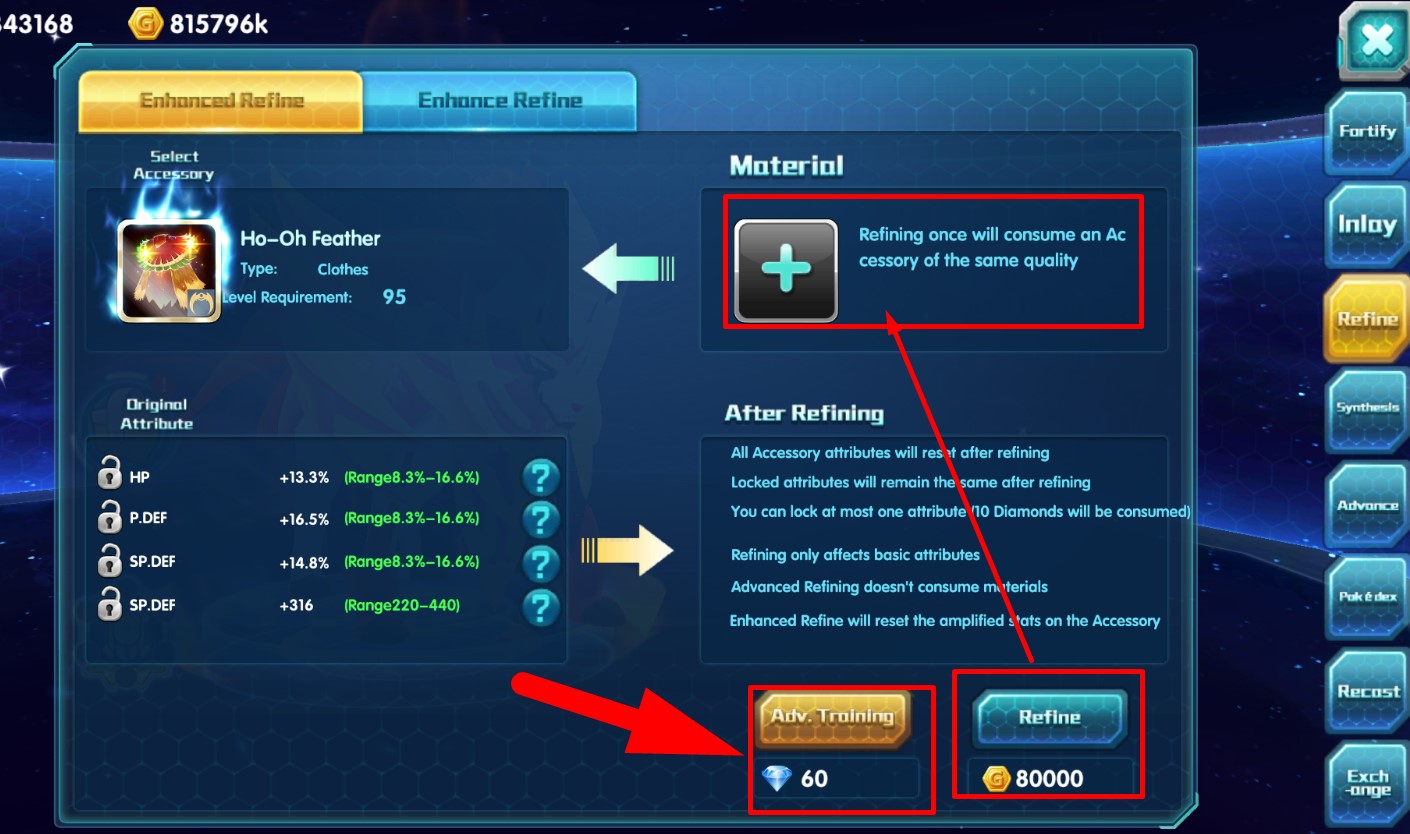 All Gears can be refined, but Cinnabar Gear has one extra way of being refined. In fact Cinnabar Gear is obtained in a slightly different way than the other gears. You learn about this with this quick video aswell: