Support Pokémon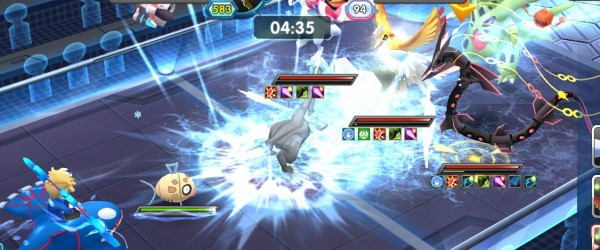 Support Pokémon is unlocked 75 together with Mirror Challenge, which is a game mode that you can get materials to level up your Support.
Support Pokémon are an addition to your team: each team can have one support pokémon. You can have 3 of the same support (3 different kyurems for example) but you cannot use the exact same pokémon on 3 teams at the same time.
Each support will bring something new to the battle, they have their own skills that can be gamechanging.
Here's the simplified version of the Support Skills:
Mega Charizard Y - Increases both attacks of your pokémon for 1 round, double for Fire Types
Kyurem - Freezing one enemy and increasing the damage dealt to that enemy
Mewtwo - Heals all the remaining pokémon and gives them a buff on both attacks and chance to move again
Regigigas - Provides a Shield to all of your pokémon and a Guardian Soul to the lowest HP one
Mega Tyranitar - Deals a %HP Damage to the lowest HP enemy
Volcanion - Provides Speed Boost, Prevents some abilities from activating (like Sacrifice) and removes debuffs
Zygarde - Deals a %HP Damage to all of the enemies and prevents them from Healing
Each Skill has their own activation Requirements.
For example Mewtwo Y can only use his Support Skill once a pokémon in your team dies. While Regigigas Support Skill can only be activated once your pokémon moves a total of 5 times.
To get the best out of your Support Skills you need to increase your Support Pokémon level.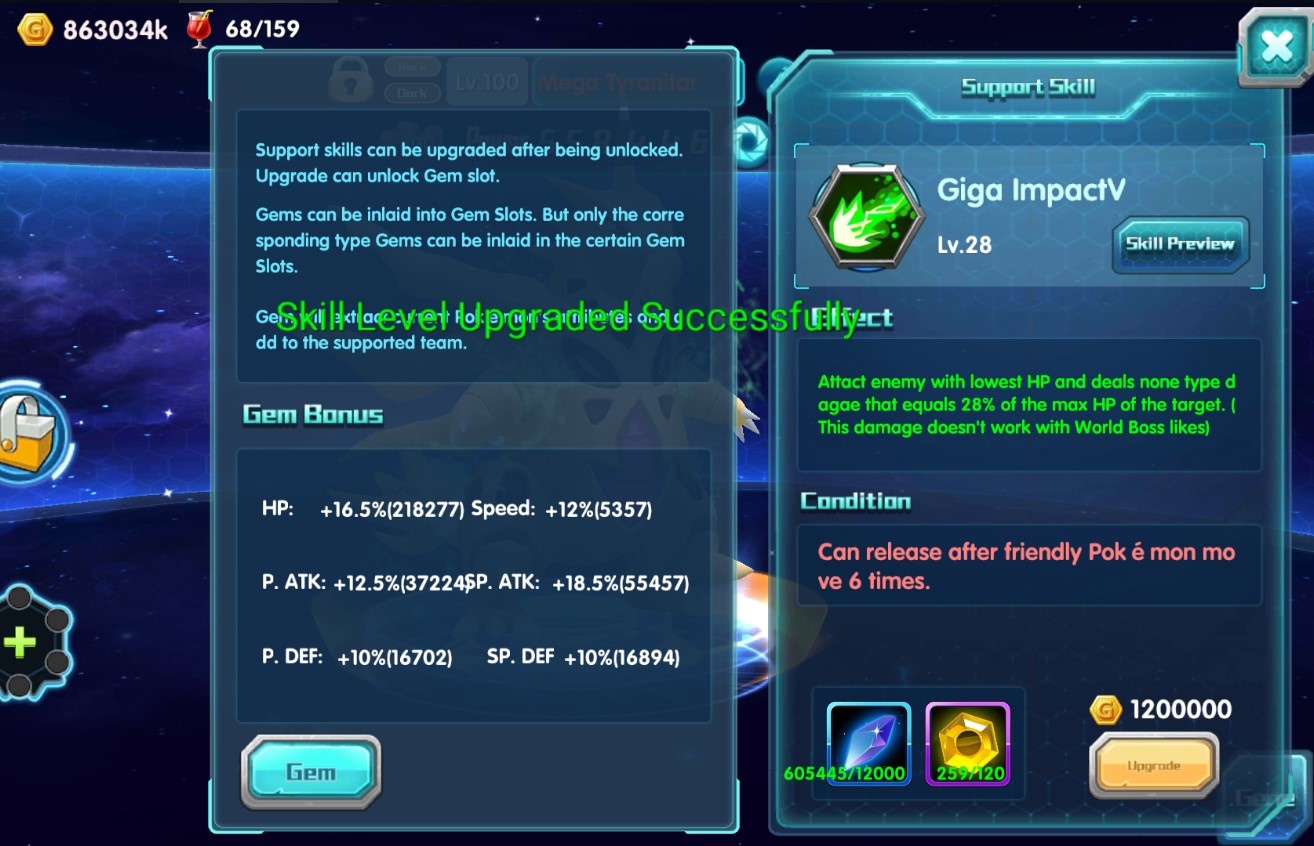 You increase your Support Pokémon level with materials that you earn from Mirror Challenge. Increasing this level not only improves your Support Skills but also increases the amount of possible stats (Gem Bonus) that your Support can provide to your Team.
The max level of the Support Pokémon is 30.