Infinity Island Events App - Never miss an event!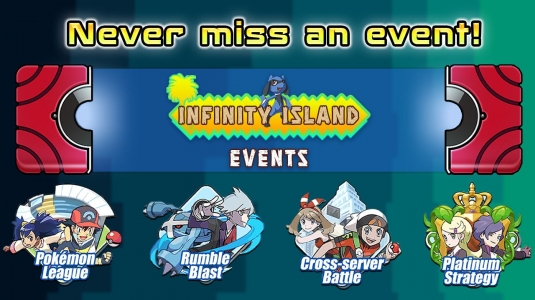 One of the problems trainers have with Infinity Island, Soul Guardian, Moeke Legens (besides the multiple names) is to keep up with the correct times of the events. The solution for this problem is Infinity Island Events App, download this app today so you don't ever miss an event!
This app will enable notifications on your device so you don't miss any event on the game Infinity Island also known as Soul Guardian or Moeke Legens.

Activate notifications for each individual event
More features will be introduced in the future so make sure to follow us on Facebook!
https://www.facebook.com/groups/infinityislandcommunity
Known issues
Huawei (including Honor) and Xiaomi utilize aggressive battery saver techniques which prevents notifications from being sent the way they should, to solve this issue follow the steps bellow.
1st step
Look for the

Battery Settings

, once inside tap on App launch.
Then search for

Infinity Island Events

and change the settings to "Manage manually" and make sure to activate "Auto-launch" and "Run in background".
2nd step
Go back to the

Settings

but this time look for Apps->Apps and search for Infinity Island Events.
On the application settings tap on Notifications and allow notifications.

Xiaomi devices: After installing this app go over to the App Info proceed to these changes:
Enable "Autostart"
Set the "Battery Saver" to "No Restrictions".
Do keep in mind this is the first version so it may contains bugs, please report if you find any issues.